Rex is growing very fast!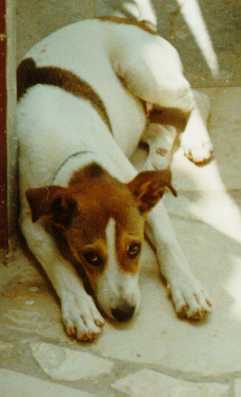 I'm 8 months old: I've got long legs.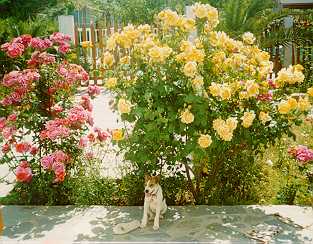 May 1997: I'm 5 months old.
Under my favorite morning shade.
The shoe on my right is one of my toys.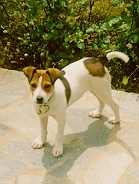 My new bell has got a harmonious sound.
I enjoy chewing 'rask' bones, too.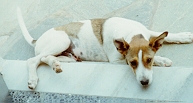 Resting my jaw and hind legs on the front door step.
Let's watch what dad is doing inside!
My belly is full, I feel very heavy, but I enjoy my dinner.
Daddy cuts my meat in small pieces and boils macaroni in the meat-soup.