Tour du Léman, September 14th 2002.
Exhibition of all the cars in front of the Saint-Pierre Cathedral.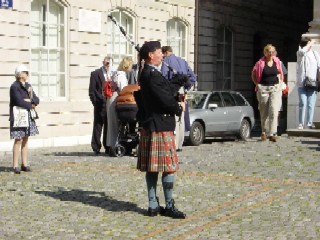 &nbsp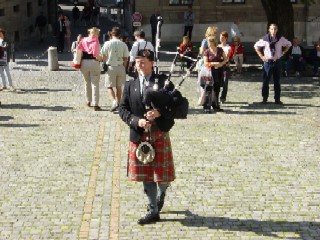 The atmosphere at the marriage at St-Peter's was enriched by the sound of the british piper.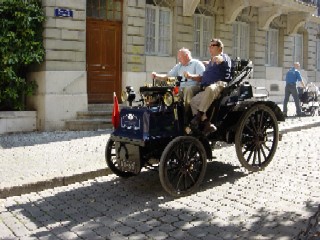 &nbsp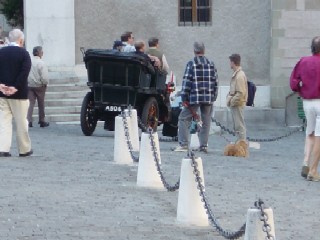 The oldest car of the manifestation, an 1896 Panhard et Levassor, arrives and brakes firmly to avoid a young lady. One of the organisers says: "Ah oui, il faut faire attention, Mademoiselle! Next, the arrival of a 1900 Payne et Bates.

Only cars constructed before december 31st 1904 are allowed to enter the yard!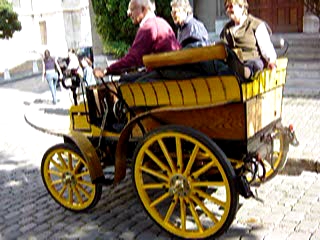 &nbsp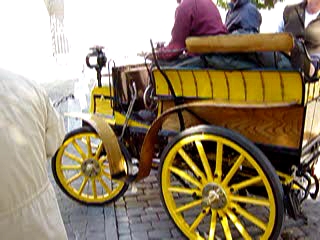 Not enough space for this 1898 Fisson to turn, but finally the way is open.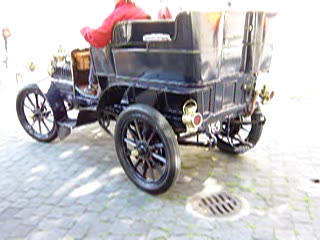 &nbsp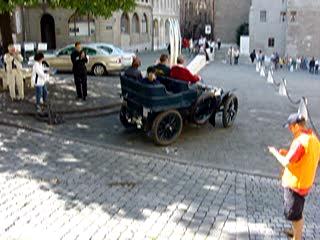 The arrival of the 1903 Gladiator and 1902 Napier.


Here comes the 1899 de Dion - Bouton with her one-cylinder engine.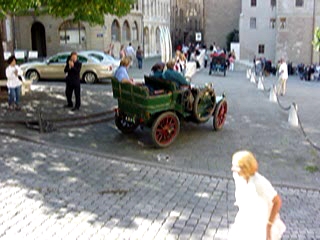 &nbsp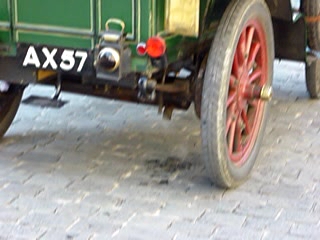 Listen to the brakes and see the exhaust-gas of this 1902 Panhard et Levassor.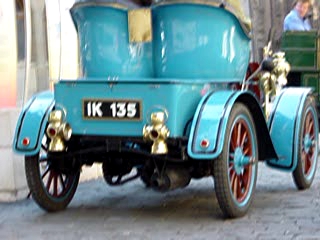 &nbsp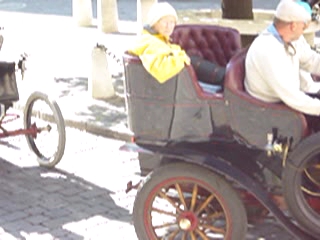 The monocylinder 1904 Wolseley preceding the 1903 Hurtu. As the Wolsley stalls, the 1903 Hurtu, Darracq and 1902 Murray wait behind...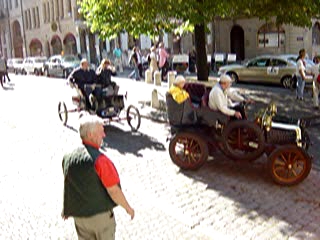 &nbsp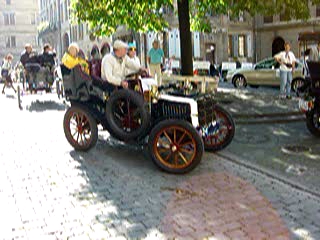 ...while waiting patiently, the Murray reverses and the Darracq keeps a perfect idle speed.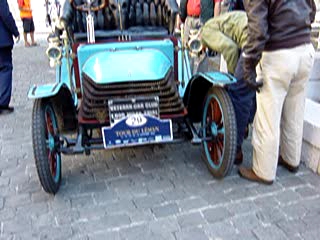 &nbsp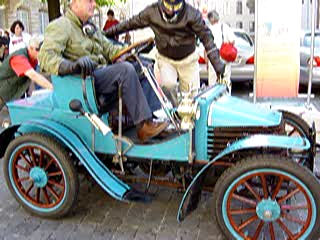 Even if the Wolsley's engine refuses to start, the trip continues without problems.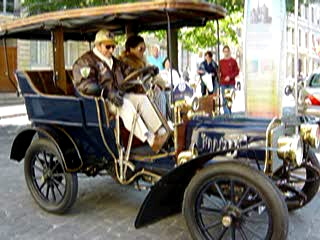 &nbsp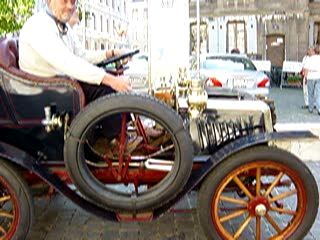 Now the Hurtu and the Darracq may continue the course...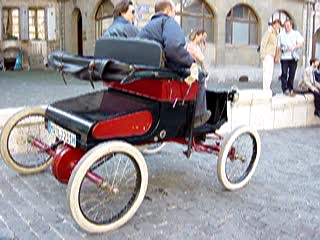 &nbsp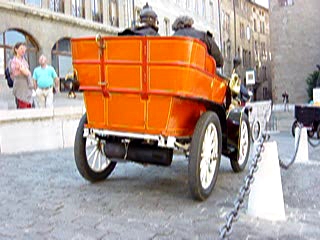 ...as well as the Murray and the 1902 Darracq.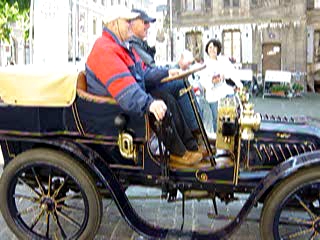 &nbsp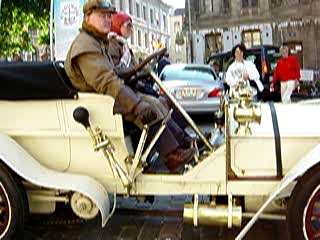 The 1902 Clement and the 1903 Mercedes Simplex go downhill, slowly.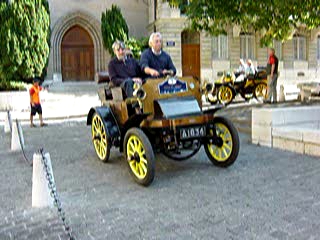 &nbsp


Welcoming the 1900 Georges Richard and the 1902 Wolseley and two 1903 de Dion - Bouton.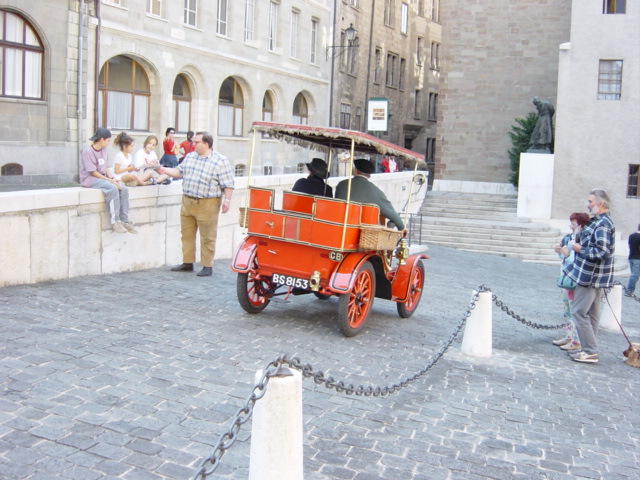 Arrival of the 1902 Gladiator.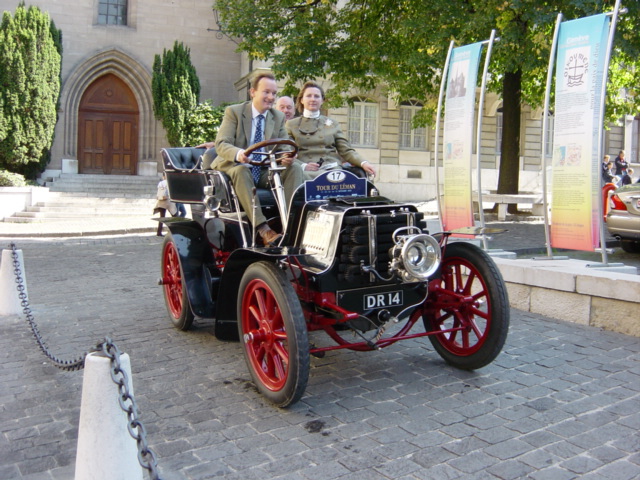 Arrival of the 1902 MMC.

Arrival of a 1901 Panhard et Levassor.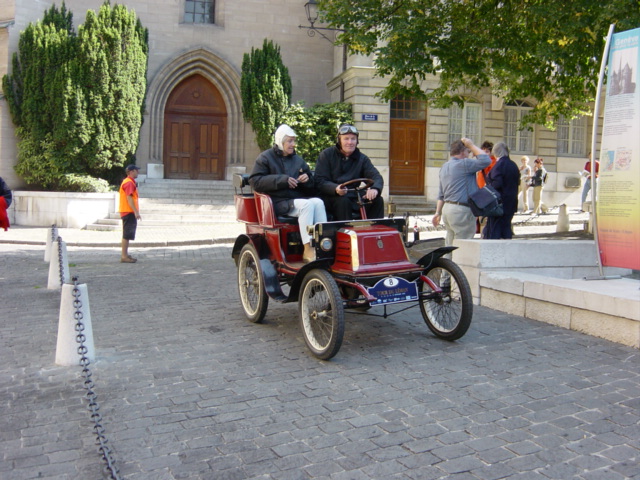 Arrival of a 1901 Georges Richard.